Unlocking Leadership in Health Equity
Earth Room, 17 January, Tuesday, 2023, 15:30-17:00 CET
Women have given disproportionately large contributions to healthcare by playing key roles in decision-making within families, communities and the broader healthcare system. We aim to spotlight the value of the work that women deliver as caregivers, healthcare practitioners, community activists, and leaders in diverse settings, and the risks associated with not making it sustainable for women in these roles.
In this session, we will highlight the importance of leaders in health equity and explore the topic along four dimensions:
What is the role of gender equity in advancing health equity?
How have women contributed to health equity, particularly on the frontlines of healthcare delivery?
What are the key drivers for women to have impact, and what key barriers diminish this impact?
What do leaders believe is necessary to unlock women's impact on health equity?
Moderator:
Joanne Steiner, Founding Partner, Apriori Consulting, Switzerland 
 With:
Belen Garjio, CEO, Merck, Germany 
Eva Mc Lellan, Co-Founder, Unlocking Eve and General Manager Roche Pharmaceuticals, Slovenia
Kerstin Vesna Petric, Chair of the Executive Board, World Health Organization (WHO)
Kaye Vitug, Co-Founder, Unlocking Eve and CFO Roche Diagnostics, USA
Judith Wallenstein, Managing Director and Senior Partner, Boston Consulting Group, USA
Co-sponsors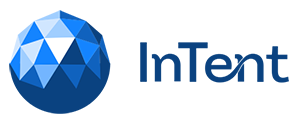 Are you interested in the SDG Tent?
Please register to receive more information and invitations to all digital events.
Our partners