Towards Responsible Remuneration
Ocean Room, 19 January, Thursday, 2023, 15:30-17:00 CET
CEOs and board members are increasingly expected to lead the change and contribute to a more sustainable economy. This requires making different corporate decisions. Few levers are more effective at guiding a corporation's behaviour than the financial incentives offered to its CEO and other executives. With corporate activities impacting billions of lives, executive remuneration has a critical role to play in the transition to a sustainable economy. The alignment of purpose, practice, profit, and pay is a key contributor to the change for good. Global principles of responsible remuneration will support businesses to accelerate change.
To this end, and to advance the UN Global Compact SDGs, Reward Value together with InTent is launching the Principles of Responsible Remuneration (PRR). Information on the principles and how companies can activate them will be shared during the event.
Moderator:  
Frederic Barge, Managing Director, Reward Value, The Netherlands
Welcoming words:
Sanda Ojiambo, Assistant Secretary-General to UN and CEO of UN Global Compact  
With:
Patrick de Cambourg, Chair of the EFRAG Sustainability Reporting Board 
Martha Cook, Partner, Ernst&Young People Advisory Services 
Colin Mayer, Professor Saïd Business School, University of Oxford 
Bruno Roche, Founder and Executive Director,  Economics of Mutuality Platform 
Katharine Savage, Partner, Ernst&Young People Advisory Services 
Julie Linn Teigland, Area Managing Partner, Ernst&Young 
Co-sponsors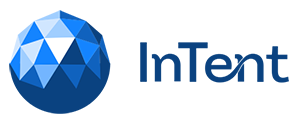 Are you interested in the SDG Tent?
Please register to receive more information and invitations to all digital events.
Our partners