Responsible Business Education as the New Norm
Earth Room, 16 January, Monday, 2023, 15:00-17:30 CET
Business schools have an extraordinary opportunity and obligation to reflect on their own practices and ensure they educate socially responsible leaders. They are coming under growing pressure from students, employers and faculty alike to enhance their focus on responsible business education in their teaching, research and operations. For example, schools are being criticised for curriculum content that is still based around the 'shareholder primacy' model and the pursuit of short-term returns rather than the long-term strategies needed to address issues such as inequality or climate change.
In the context of the strategic partnership between The Financial Times and InTent, this session will be organised in two parts :
1. Launch of the FT magazine "The growing case for responsible business education". A panel discussion between schools, leading businesses and key networks to identify the key levers to make responsible business education the new norm.
2. Award ceremony with
Best student-led projects in partnership with external organisations that have had a societal impact over the past three years;
Best business school teaching cases or pedagogical resources published in the past three years with a focus on decision-making for sustainability or climate change adaptation;
Best business school academic research published in the past three years that addresses societal challenges, with evidence of positive impact on policy or practice.
Moderator: 
 Andrew Jack, Global Education Editor, Financial Times, UK
With:
Naoko Ishii, Professor and Executive Vice-President, University of Tokyo, Japan
Francisco Veloso, Dean, Imperial College Business School, UK
Halla Tomasdottir, CEO, the BTeam, USA
Gail Whiteman, Founder, Arctic Basecamp and Professor of Sustainability, University of Exeter Business School, UK
Co-sponsors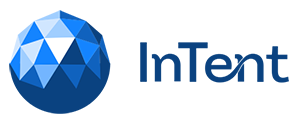 Are you interested in the SDG Tent?
Please register to receive more information and invitations to all digital events.
Our partners