Regenerative Farming by 2030 – From Talk to Action: How, and How Fast, Can we Resource the Transition to Nature-Positive Farming?
Ocean Room, 16 January, Monday, 2023, 20:00-22:30 CET
Taking care of agricultural land and its biodiversity is essential in addressing the nature and climate crises and reaching the Sustainable Development Goals. Farmers, governments, businesses, academics and civil society have discussed principles, policies, metrics and methodologies to take food systems towards regenerative outcomes. But with only 7 years to go till 2030, and 5 of those needed to realise results on the ground, how and how fast can we support farmers to transition to nature-positive outcomes?
This gathering of decision-makers is a call to action to mobilise financing, innovation, knowledge and support to farmers around the world to realise their potential to transform food production and capture carbon.
Moderator:
Katell Le Goulven, Director, HGIBS, INSEAD, France
Welcoming remarks:  
André Hoffmann, Vice Chairman, Roche, Co-Founder, InTent, Switzerland 
Svein Tore Holsether, President and CEO, Yara International, Norway 
With: 
Hanneke Faber, President Global Nutrition, Unilever, UK 
Geraldine Matchett, Co-Chief Executive Officer, DSM, Netherlands
Chrystel Monthéan, Executive Vice-President, Yara Americas
Jennifer Morris, Chief Executive Officer, The Nature Conservancy, US
By invitation only.
Co-sponsors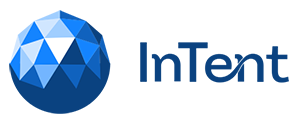 Are you interested in the SDG Tent?
Please register to receive more information and invitations to all digital events.
Our partners