Opening Hearts and Minds for Regenerative Organisations
Ocean Room, 17 January, Tuesday, 2023, 12:30-14:30 CET
If "sustainable development" is the goal, regeneration has to become the social norm. Huge harm done to ecosystems and clear fractures between humans need to be addressed. The reinvention of organisations, including businesses, is critical for that purpose. The current framework fosters short-term profits and competitive growth at all costs.
The dissonance between how success is defined and what needs to be done for regeneration is clearly perceived by many professionals and decision-makers. It leads to frustration, possibly to cynicism and often to individualistic behaviours. But this dissonance can also fuel an explosion of positive energy when we recognise that the "politically correct" is not living up to the expectations.
Making possible the reinvention of human organisations requires more than technical approaches. This session will inquire into the conditions for the co-creation of regenerative business to become possible, viable and widespread. It certainly starts with the mobilisation of hearts and minds, until what seems impossible becomes inevitable.
Moderator:
Carlos Alvarez Pereira, Vice President, The Club of Rome, Spain 
With:
Peter Blom, Member of Supervisory Board of the Dutch Central Bank and former CEO of Triodos , Netherlands 
Sandrine Dixson-Declève, Co-President, The Club of Rome, Belgium 
Karima Kadaoui, Co-Founder and Executive President, Tamkeen Community Foundation for Human Development, Morocco 
Louis de Montpellier, Chair, Board of Directors, rePlanet, UK
Lina Yassin, Operations Manager, Climate Tracker and Researcher, International Institute for Environment & Development (IIED), UK 
Co-sponsors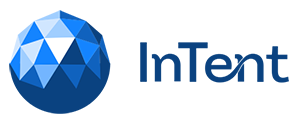 Are you interested in the SDG Tent?
Please register to receive more information and invitations to all digital events.
Our partners