One Health Approach – From Principles to Action
Ocean Room, 18 January, Wednesday, 2023, 15:30-17:00 CET
The Global COVID-19 pandemic has highlighted to the world the interconnectedness of human, environmental and animal health, as well as the growing political, and business risk of overlooking these intricate and complex interrelations. One Health recognizes the strong connections between human health, ecosystem health, and animal health. Its importance is currently shown by the accelerated emergence or re-emergence of diseases over the last few decades. Before the 20th century, global pandemics occurred on average every 100 years. This frequency is currently accelerating: in the last 30 years, it is easy to see that COVID-19 is just the most recent example in a relatively long and daunting list of emerging or re-emerging diseases (e.g., Zika, Ebola, H5N1, H1N1). We are clearly within the era of emergence. Until now, our approach has always been the same: we wait for the epidemics or pandemics to occur and then we try to control them, often in crisis situations and with variable success.
As a systemic movement designed to maximize public health outcomes, One Health is foreseen to change the business landscape in the years to come.
This event will discuss One Health's role in solving critical global health challenges with concrete examples of initiatives showing how businesses are increasingly embracing a more holistic approach towards health issues.
How will One Health shape the future of healthcare?
What are the business opportunities provided by One Health?
How can we get One Health on the political agenda as a key priority moving forward?
Moderator:
Andrew Jack, Global Education Editor, Financial Times, UK 
With:
Sir David Nabarro, Co-Director of the Institute of Global Health, Special Envoy of the UN World Health Organization Director General on COVID-19, co-lead of the Food Workstream in the UN Global Crisis Response Group on Food, Energy and Finance (GCRG) and 4SD Strategic Director
Joanna Sickler, Vice President, Health Policy and External Affairs, Roche Diagnostics, Switzerland
Frederic Thomas, Research Director, CNRS, France 
Hosted by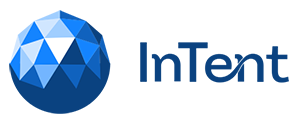 Are you interested in the SDG Tent?
Please register to receive more information and invitations to all digital events.
Our partners