Nature Positive
Earth Room, 17 January, Tuesday, 2023, 19:30-22:00 CET
The combined loss of nature and climate change is threatening our health, our wellbeing, our societies and our economies. It is no longer a theory or a distant risk but something that is happening right here and now. The recent COP15 Kunming-Montreal Agreement commits the world to halting and reversing biodiversity loss by 2030. This must be the launch pad for action from governments, business, and society to transition towards a nature-positive world.
The 'Nature Positive Dinner' at Davos 2023 aims to be the impetus for the bold, wide-ranging and urgent action required to deliver a nature-positive world. We will dive into detail about how we can all contribute towards delivering the vision of more nature in 2030 than we had in 2020 through protection, restoration and sustainable use, and how to finance such a globally important and critical transition.  Action towards a nature-positive future must be swift and bold. We must all double down on nature-positive action as we move from discussion and negotiation to implementation, action and, most importantly, finance this delivery.
Moderator:
Sweta Chakraborty, Climate Behavioral Scientist and  CEO, We Don't Have Time, US
Welcoming remarks:
André Hoffmann, Vice-Chairman, Roche, Co-Founder, InTent, Switzerland 
With:
Peter Bakker, President & CEO, World Business Council for Sustainable Development, Switzerland
Rohitesh Dhawan, CEO, International Council on Mining and Metals, South Africa
Diane Holdorf, Executive Vice President, WBCSD, Switzerland 
Hindou Oumarou Ibrahim, Coordinator, Association of Peul Women & Autochthonous Peoples of Chad, Chad
Marco Lambertini, Special Envoy, WWF International, Switzerland
Berry Marttin, Member of the Managing Board, Rabobank Group, Brazil
James McCall, Chief Sustainability Officer, Hewlett-Packard (HP), US
Mads Nipper, President and CEO, ORSTED, Denmark
Cherie Nursalim, Vice Chairman, GITI Group, Indonesia
Noa, Singer, Israel
Carlos Nobre, Brazilian Scientist focused on Amazon, Brazil
Sanda Ojiambo, Assistant Secretary-General; Executive Director & CEO of the United Nations Global Compact, US
Alain Pilloux, Vice President, Banking, European Bank for Reconstruction and Development, UK
​Johan Rockström, Director, Potsdam Institute for Climate Impact Research (PIK) , Germany
Kirsten Schuijt, Director-General, WWF International
Andrew Steer, President & CEO, Bezos Earth Fund, US
Debbie Aung Din Taylor, Co-Founder, Proximity Designs, Myanmar
William Warshauer, CEO, Technoserve, US
Special Address by: 
Marina Silva, Minister for Environment and Climate Change, Brazil
Co-sponsors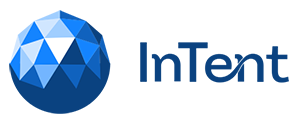 Are you interested in the SDG Tent?
Please register to receive more information and invitations to all digital events.
Our partners