Nature Investors Cocktail
People's cafe, 19 January, Thursday, 2023, 17:00-18:30 CET
Join a special gathering of influential investors and philanthropists committed to drive collaboration and accelerate progress towards a future that safeguards what is common to us all – the interconnected systems that support life on Earth and keep us alive by providing a stable climate, clean air, water to drink and food to eat – while centering justice and equity at the heart of all our efforts.
Such an effort requires we change our minds, our actions and ultimately the human systems and values that currently collide with what's needed for nature and people to thrive. This requires moving away from fragmented efforts that focus solely on net-zero or nature-positive, but bring these together with intention and appropriate action to ensure that in doing so everyone has what they need to live a dignified life.
For the past few years, more than 70 organisations have worked together on breakthrough solutions that help citizens, companies, cities, and countries become better guardians of what's common – and precious – to us all, including each other. Join us to learn more, including how forthcoming science breakthroughs and guidance of transformative action will help us all think differently about the future we must create.
With:
Gérard Bos, Partnership Coordinator, InTent, Switzerland 
Patrick Frick, Lead Coordinator, Global Commons Alliance, Switzerland
By invitation only.
Co-sponsors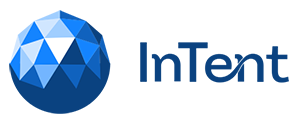 Are you interested in the SDG Tent?
Please register to receive more information and invitations to all digital events.
Our partners