Nature Based Solutions for Business in Practice
Earth Room, 16 January, Monday, 2023, 12:00-14:00 CET
The loss of biodiversity threatens the foundations of our society, posing risks to food security, our health and businesses. In order to halt and reverse biodiversity loss by 2030, the nature and climate crises have to be addressed together.
Unlocking corporate projects throughout the value chains will be essential to help deliver an equitable, net-zero, nature-positive world. However, working with nature to help meet corporate climate goals or mitigate other risks in the value chain is still largely uncharted territory for many businesses and their senior leadership teams.
This session will examine the biodiversity challenges and opportunities and will present various initiatives and approaches to show how Nature-based Solutions can help solve multiple challenges.
Moderator: 
Eliane Ubalijoro, Executive Director, Sustainability in the Digital Age & Future Earth Montreal Hib, Canada 
With: 
Tim Coles, CEO, rePlanet, UK 
Barbara Dubach, Board Member, Innovate for Nature, Switzerland 
Anthony Hobley, Executive Fellow, Strategic Engagement, Center for Nature and Climate, World Economic Forum
Thomas Vellacott, CEO, WWF Switzerland 
Simon Zadek, Executive Director, Nature Finance 
Closing remarks by: 
André Hoffmann, Vice Chairman, Roche, Co-Founder, InTent, Switzerland 
Hosted by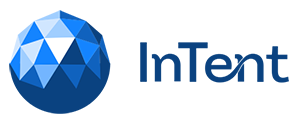 Are you interested in the SDG Tent?
Please register to receive more information and invitations to all digital events.
Our partners