Impact Accounting & Finance Towards Sustainable Finance Models
Earth Room, 18 January, Wednesday, 2023, 09:30-11:00 CET
The financial and accounting systems that underpin our economy focus on short term financial outcomes and do not adequately reflect the dependency of our economic success on the health and stability of our communities and the natural environment.
Companies, investors and governments are recognising that long term sustainable performance relies on an understanding of the interdependency between financial, social, human and natural capitals. Action and leadership is needed to drive change so that sustainability becomes embedded in organizations' strategy, operations and reporting.
Experts from accounting and finance (CFOs, the global accounting community, investors, policymakers, business schools) will discuss how to  better harness finance for the good of people and the planet. This session will provide guidance and convene senior leadership to inspire action, transform decision making and scale up, and showcase best practices.
Moderator:
 Jessica Fries, Executive Chair, A4S, UK 
With:
Paul Bodnar, Managing Director and Head of Sustainability Policy and Engagement, BlackRock, USA
Emma Cox, Global Climate Leader, PwC, UK
Emma Crystal, Chief Sustainability Officer, Credit Suisse, Switzerland
Scott Herren, Executive Vice President & Chief Financial Officer Cisco
Edouard Janssen, Director of the Board, Solvay, Belgium
Alexandre Micheloud, Impact Investment Specialist, Cape Capital, Switzerland 
Thomas Hohne-Sparborth, Head of Sustainability Research, Lombard Odier, Switzerland
Hosted by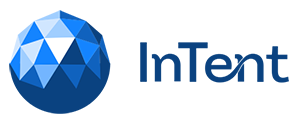 Are you interested in the SDG Tent?
Please register to receive more information and invitations to all digital events.
Our partners