Governing Biodiversity Credit Markets
18 January, Wednesday, 2023, 20:00-22:00 CET
Biodiversity credit markets are on the rise, with a remarkable array of related initiatives on display at COP15 in Montreal. Considering recent carbon market experience, there is both considerable enthusiasm for the potential for biodiversity credit markets to generate finance for nature and concern that they might develop in ways that prove damaging to nature and inequitable in their economic impact. In bridging potential and concern, growing attention is being paid to the all-important definitions of biodiversity credits and their verifiability, including the use of standard certification approaches and digital platforms such as blockchain to ensure robust traceability. Beyond this, the need for high integrity credit markets is generating debate, design and advocacy for broader governance innovations, ranging from proposals for high level principles to radical disclosure, regulatory arrangements, and new legal frameworks.
Moderator:
Ceandra Faria, Head of Communications, NatureFinance
With:
Alexa Firmenich, co-Lead, SEED, ETH Zurich, Switzerland
Akanksha Khatri, Head, Nature and Biodiversity, World Economic Forum
Revathi Sharma Kollegala, Executive Director, Regen Foundation, USA
Rachel Kyte, Dean of the Fletcher School, Tufts University, USA
Gregory Landua, Director, Regen Network, USA
Louis de Montpellier, Chair, Board of Directors, rePlanet, UK
Grant Wilson, Executive Director, Earth Law Centre, USA
Simon Zadek, Executive Director, NatureFinance
Co-sponsors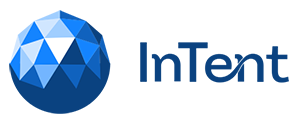 Nature Finance
Are you interested in the SDG Tent?
Please register to receive more information and invitations to all digital events.
Our partners