Common Ground for Impact Investing
Earth Room, 17 January, Tuesday, 2023, 09:30-11:00 CET
While the investor community is coming to terms with the idea that generating social and environmental returns can be good for business in the long run, the limits of ESG funds are being demonstrated as regulators clue-up and greenwashers are punished. As such, seeking real impact is of growing concern, as made evident by the multitude of funds, advisors, researchers, and bankers who propose many different ways into impact investing. This panel convenes stakeholders from different streams of impact. Given our common agenda to fund businesses that do good, can we find common ground in impact investing?
Moderator:
Adela Villanueva, Co-founder, The Impact Office, Switzerland
With:
Lina Constantinovici, Founder and CEO, Innovation 4.4, US
John Dutton, Head, Uplink, World Economic Forum 
Frederic Hoffmann, Board Member, MAVA Foundation, Switzerland
Alisee de Tonnac, CEO and Co-Founder, Seedstars, Switzerland 
Alexander Wiese, Managing director, Global Head Biodiversity, Food and Agriculture, Bankers without Bondaries, Switzerland
Co-sponsors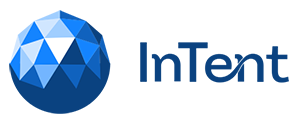 The Impact Office
Are you interested in the SDG Tent?
Please register to receive more information and invitations to all digital events.
Our partners