Circularity Gap: Meeting Societal Needs and Preserving Global Resources
Earth Room, 18 January, Wednesday, 2023, 12:00-14:00 CET
The circular economy is fast emerging globally, as companies and governments increasingly recognise its potential to tackle the root causes of climate change and other global challenges while generating new and better growth opportunities. As no one manages this shift alone, new ways of collaboration and, in particular, private-public partnerships are key.
In the past five years, many countries have launched circular economy reporting initiatives to showcase their industries and necessary shift to circularity. The Circularity Gap Report shows the power of the circular economy to fulfill our needs equitably but with radically fewer materials and emissions.
This session will showcase new models and instruments led by Swiss-based actors to accelerate the circular economy transition through an interactive cross-sector discussion and pitches of circular economy solutions and initiatives. At the same time, the hosts will call Swiss actors to action in co-creating the first circular roadmap for Switzerland.
Moderated by:
Felix Stahli, Co-founder Impact Hub Geneva-Lausanne and Executive Committee member at Circular Economy, Switzerland
With:
Kathrin Fuchs, Co-director, Circular Economy, Switzerland
Carlo Giardinetti, Sustainability Lead and Leadership Senior Advisor, Deloitte Consulting, Switzerland
Katka Letzing, Co-founder and CEO, Kickstart Innovation, Switzerland
Martijn Lopes Cardozo, Circle Economy, Netherlands
Co-sponsors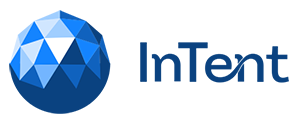 Circular Economy Switzerland
Are you interested in the SDG Tent?
Please register to receive more information and invitations to all digital events.
Our partners