Capital for Impact & Nature: Why Family Business Ownership Matters?
Earth Room, 16 January, Monday, 2023, 19:30-22:00 CET
Two-thirds of businesses worldwide are family-owned or managed, employing 60-70% of the workforce, and generating 70-90% of global GDP.
After decades of being hidden and happy, business families are starting to embrace the new age of transparency and become more visible. As society becomes more polarized on key issues such as social equity and climate change, families are also looking for the right path forward for both their business and their future legacy. How they find the way to bridge the gap on these topics across generations will largely determine their future success.
The session will feature family business leaders who have embarked on ambitious programs and investments to leverage their assets and business to bring impactful and regenerative solutions.
Why ownership matters ?
What intrinsic characteristics can business families leverage to accelerate change?
What does long-term and value based investing means to business families?
Moderator:
 Alexis du Roy de Blicquy, CEO, The Family Business Network International, Switzerland
With:
 Sabina Fluxà Thienemann, Vice-Chairman & CEO, Iberostar, Spain 
Andrea Illy, Chairman, Illy Coffee, Italy 
Alfonso Libano Daurella, Co-Chair, Family Business for Sustainable Development and Vice-Chairman, Cobega SA, Spain.
Khaled Sharbatly, CEO, Desert Technologies Investment, Saudi Arabia
Frederick Tsao, Chairman IMC Pan Asia Alliance Group, Singapore 
Co-sponsors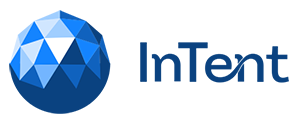 Are you interested in the SDG Tent?
Please register to receive more information and invitations to all digital events.
Our partners