Achieving the Goal of Universal Health Coverage by 2030: Successes and Challenges from Emerging Market Countries
Ocean Room, 18 January, Wednesday, 2023, 07:00-08:30 CET
Numerous world leaders have made a commitment to universal health coverage (UHC)—i.e., the provision of healthcare for all—by 2030. Attaining this goal is particularly critical in developing countries so that individuals and communities can access healthcare services without fear of catastrophic financial repercussions. The topic of UHC encompasses a number of issues, including healthcare financing, and cooperation between government and the private sector.
This panel will focus on emerging market countries at different stages of development with regard to their UHC programs. Indonesia has made remarkable progress since launching its national insurance scheme, BPJS Kesehatan, and has reached 84% of the population in about five years; yet, issues of financial sustainability have emerged as a key concern. Kenya launched universal health coverage pilots in four counties in 2018 and is currently scaling up across 47 counties, although reduced public sector investments in the near-term will require finding efficiencies and greater effectiveness in its spending. India's launch of Ayushman Bharat (PM-JAY) provides insurance coverage to 40% of the low-income population, or 500 million people, for hospitalisations. A second pillar of India's program, AB-HWC, aims to strengthen primary health, including screening and treatment for low-income groups. While this is viewed as an important step towards UHC, out of pocket expenses remain high particularly for outpatient care.
Each of these countries has thus made significant strides toward the UHC goal. At the same time, however, critical challenges remain. We will assemble a panel of experts to understand the progress achieved, lessons learned, and remaining challenges toward the 2030 goal, such as the use of public financing, structuring effective collaborations with the private sector, and improving quality of care.
Moderator:
Mark Stabile, Professor of Economics, INSEAD, France  
With:
Shri Alok Kumar, Principal Secretary, Government of Uttar Pradesh, India
Robert Metzke, Senior Vice-President, Global Head of Sustainability, Philips, Netherlands
Wangari Ng'ang'a, Universal Health Coverage Technical Advisor, Executive Office of the President, Kenya 
Prastuti Soewondo, Special Advisor to the Minister of Health,  Indonesia
Co-sponsors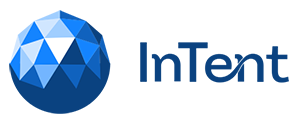 Are you interested in the SDG Tent?
Please register to receive more information and invitations to all digital events.
Our partners